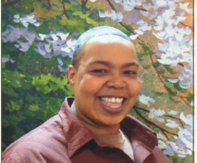 Tracey Shaw
Pennsylvania
Convicted: 1996
6 Deaths
Sentence: Life
Wrongfully Convicted in Arson Case

http://articles.philly.com/1996-07-20/news/25620167_1_arson-deaths-rick-shaw-boyfriend


Shaw Convicted Of 6 Arson Deaths All Were Children, Four Hers. She Was Portrayed As A Jilted Lover Out For Revenge Against Her Ex-boyfriend.



July 20, 1996
By Marjorie Valbrun and Craig R. McCoy, INQUIRER STAFF WRITERS Inquirer staff writer Melissa Milewski contributed to this article

Tracey Shaw, the East Germantown mother who threatened to burn her house down to keep her boyfriend from leaving, was convicted yesterday of setting the blaze that killed six children, including four of her own.

After deliberating for a day and a half, a Common Pleas Court jury found the 27-year-old Shaw guilty of six counts of first-degree murder in the fire that consumed her home two days before Christmas 1994.

Looking thin and frail, Shaw held the arm of her lawyer as the verdict was read. Her eyes remained downcast. She did not look back as family members seated behind her began to weep.



The daughter of a middle-class Germantown family, whose father served as the sergeant-at-arms of the Pennsylvania Capitol for 14 years, was also found guilty of arson, risking a catastrophe and reckless endangerment of another person.

The jury discounted the defense account that Shaw's live-in boyfriend, Andre Broggins, set the fire in retribution for being kicked out of the house by Shaw.

Shaw was the only adult in the rowhouse in the 5700 block of Beechwood Street the morning of the fire. She escaped through a second-floor bedroom window with her 6-month-old son, Nathaniel.

Her other children, Catria Jones, 8, Albertus Shawn Holman, 4, Jerra Jones, 6, and Shirley Mary Holman, 2, and two next-door neighbors who were spending the night - Inez Lassiter, 15, and Linda Lassiter, 11 - all died of oxygen deprivation.

The verdicts were a stunning end to a nine-day trial that left Shaw's supporters and those who insisted that she was guilty sobbing on both sides of the aisles of Room 304 of the Criminal Justice Center.

``That was a hard one, a hard one,'' said Rick Shaw, one of her brothers. ``I'm surprised.''

Linda Lassiter, the mother of the two neighbor children who died in the fire, was overcome. She hugged her sister and loudly sobbed as the jury forewoman responded ``guilty'' after each charge was read by the court bailiff.

Lassiter left the courtroom quickly after the verdicts without commenting.

The jury will return Tuesday to hear evidence and arguments from lawyers over whether Shaw should be given the death penalty or life in prison without parole - the only two outcomes possible in Pennsylvania for first-degree murder.

Assistant District Attorney Richard Carroll, who prosecuted the case, said he would seek the death penalty.

Testimony by two neighborhood witnesses played a key role in the jury's decision, Carroll said.




(Page 2 of 3)


The jurors' request seemed to support that conclusion. Shortly before noon yesterday, they asked Judge Gary S. Glazer to have the testimony of Nicole and Janine Taylor read to them. The Taylor sisters, who were friendly with Shaw, both testified that they had heard her threaten to burn down her rowhouse as she fought with her boyfriend as he was packing his bags, attempting to leave.

The Taylor sisters had gone over to Shaw's house to break up an argument between Shaw and Broggins - a common occurrence in their volatile relationship, according to neighbors.


Janine Taylor said Shaw repeatedly attacked Broggins as he tried to pack and leave, at one point even ripping the clothes he was wearing.

``She was really upset,'' Janine Taylor testified. ``She kept grabbing things, knives and stuff.

``She was saying, `You not leaving. You not leaving.' And he was saying, `OK. OK, Tracey. OK, Tracey.' . . . She said she was going to burn the house down and kill everybody and he wasn't leaving.''

As Taylor's statement was read, jurors listened intently, some frowning as if to strain to hear every word. One or two of them moved closer to the edge of their seats.

The testimony served to deflate the defense's contention that Broggins was the actual arsonist, the person who should have stood trial for the crime.

Broggins, 32, was not in the courtroom yesterday. His sister, Roberta Broggins, said he was weary of the trial and wanted to stay away.

``God did his job. Andre is free, thank God,'' she said.

Andre Broggins had testified that he was at a hotel when the fire began around 6:50 a.m.

The prosecution showed a surveillance videotape, allegedly showing Broggins checking into the hotel at 2:50 a.m. and checking out at 7:05 a.m., thereby confirming his alibi.

But Shaw's lawyer, Michael McGovern, tried to convince jurors that Broggins could have left the hotel via the fire escape, gone to Shaw's house, set the fire and snuck back to his room in time to check out at 7:05. The jurors obviously didn't buy it.

Roberta Broggins said her brother loved Shaw's children ``like he loved his own.''

``They always did things together,'' she said. ``He was just telling me yesterday how much he missed them.''

Prosecutor Carroll said Shaw deserved the death penalty because her crime involved aggravating circumstances under the Pennsylvania death-penalty law: The victims were children, people had been killed as part of the commission of felony arson, and there had been multiple victims.



(Page 3 of 3)


As to why Shaw killed her own children, Carroll said he was under no obligation to provide jurors with a motive for the murders and that the rationale for the crime eluded him still.

``Why? I can't say,'' Carroll said. ``And I don't know if anybody can say - other than the person'' who did the crime.

The fire and the children's death brought much anger and unwanted attention to Shaw's working-class neighborhood. After her arrest, residents were split in their opinion of her. Some said she was a reckless crack- and alcohol-abusing mother who neglected her children, fought violently with come-and-go boyfriends, and prompted repeated police visits to her house. Others said she was an overwhelmed single mother doing her best without the means to keep things together as life unraveled around her.



Shaw and Lassiter stood out in the neighborhood because, unlike most of the other families, they were single, unemployed mothers who kept loud company.

Before the fire, Lassiter and Shaw, whose houses were attached, were close friends who often baby-sat for each other. Shaw was godmother to one of the Lassiter girls who died.

After the fire, they began arguing as rumors spread that Shaw was responsible.

Despite the jury's decision, defense lawyer McGovern said he still believed Shaw is innocent.

He walked out of the courtroom looking incredulous, meeting Rick Shaw, Tracey Shaw's brother, in the hall.

``Hey, man, I'm sorry,'' McGovern said as the two men hugged. ``I am sorry.''

Then he kicked his briefcase that was on the floor beside him and sighed.

``I can't believe it. I can't believe it,'' he said as he stormed off to another part of the hall. McGovern said that although Shaw did not take the stand during the trial, she might do so next week during the penalty phase.

McGovern said he would ask jurors to spare Shaw's life so she could ``have some contact with that one surviving baby,'' an infant ``that she can help raise in some way, as difficult as it may be, from the confines of the prison walls.''

~~~~~~~~~~~~~~~~~~~~~

Tracey Shaw (PA)
Chronology


1968

09/11 Born

1993

Meets Andre Broggins (Tracey age 25) (relationship ends one year later)

1994

December 23 6:00~7:00 am. Fire 6 Children Die
(Four were Tracey's)

1995

Feb 19 Arrest

1996

July Trial begins

Murder Trial Set To Begin For Mother Tracey Shaw Is Accused Of Setting Fire To Her Home, Killing Six Children - Four Of Them Hers.




Although no one saw the Germantown mother pour the gasoline or light a match, prosecutors say they have a strong circumstantial case that Tracey Shaw purposely set a fire that killed six children - four of them hers - just before Christmas in 1994.

Shaw, 28, will have her day in court on Tuesday when opening arguments are scheduled before Common Pleas Court Judge Gary S. Glazer in the Criminal Justice Center. Jury selection, which began last week, is expected to wrap up Monday.







Shaw allegedly had threatened twice before to burn down the house in the 5700 block of Beechwood Street. Just a month before the Dec. 23, 1994, arson blaze, Shaw allegedly had tried to make good on those threats. Her boyfriend said she poured lighter fluid from her kitchen to her dining room until her he stopped her.

Although Shaw was a prime suspect almost from the beginning, she was not arrested until February 1995. She has steadfastly maintained her innocence. Defense attorney Michael J. McGovern is expected to argue that the evidence is weak and that prosecutors have no hard proof that Shaw is guilty.

``It's completely circumstantial, but it's a good, strong, tight circumstantial case,'' said prosecutor Richard Carroll. Shaw, who is being held without bail, is charged with arson and six counts of first-degree murder. If Shaw is convicted, Carroll, an assistant district attorney, will seek the death penalty, he said.

The blaze killed four of Shaw's children and two children from next door who had been spending the night at her home. In previous court testimony, Shaw's boyfriend said she had made the arson threats as a way of getting his attention.

Shaw was the only adult in the house in the 5700 block of Beechwood Street when the fire broke out about 6:50 a.m. She escaped onto a porch roof through her second-floor bedroom window, carrying her 6-month-old son, Nathaniel.

A fire marshal testified at an earlier court hearing that the fire started inside the house, where gasoline was poured near the first-floor stairway and in three locations in the living room. The front door was locked with a deadbolt lock.

~~~~~~~~~~~~~~


Alone in prison and in misery
WHEN Tracey Shaw went to prison 12 years ago for torching her Germantown rowhouse in a blaze that killed six children, her new neighbors weren't shy in showing their disgust for her.



They flicked lighters when she walked past.



They threw water under her cell door.



They said seizures that started after her incarceration were retribution from God.



"I don't mingle a lot with people here, and that's my choice. When I first came here, it was hell," Shaw said from the State Correctional Facility at Muncy, in north-central Pennsylvania.



Twelve years have passed since Shaw's four children and two godchildren died in the Dec. 23, 1994, arson, for which she was convicted of murder and sentenced to six consecutive life terms.



She still steadfastly maintains her innocence, claiming now - as she did throughout the investigation and trial - that her abusive ex-boyfriend set the fatal fire to avenge their breakup. She later claimed her ex-beau was driven to kill so he could pocket a $25,000 life-insurance payout on the children.



Experts say many baby killers refuse to admit their crime, living in denial because they can't face the horror of their actions.



Shaw's prison peers don't care about her claims of railroaded justice.



She's an outcast among outcasts, reviled by other inmates who despise those who victimize children as the lowest of low.



Shaw has carefully crafted a hermitic life behind bars in which she deflects her jailmates' jeers with a self-imposed seclusion.



She eats most meals in her cell, using her radiator to warm soup, rice and beans and other grub bought at the commissary with cash her relatives mail her. She avoids close friendships. She spends her free time watching Court TV in her cell. She has become a devout Muslim, wearing her head scarf and meditating daily.



"They don't really matter to me," said Shaw, 38, of the inmates. "What matters to me is that my family knows and Ronald knows that I didn't do it. They're my support system."



Ronald is Ronald Holman, 72, a steadfast but surprising source of support considering his connection to the case. He is the father of 4-year-old Shawn and 2-year-old Mary Holman, two of the six children Shaw was convicted of killing.



"He keeps me going. When I'm having these bad days in here, I can call him," Shaw said.



Holman sends Shaw cash monthly, visits at least twice a year and continues to write letters and make phone calls proclaiming her innocence to anyone who will listen.



Holman professes his devotion and love for Shaw with earnestness. But his is a love born of family ties, not romance, he said.



"She's the mother of my children, so I will always love Tracey," said Holman, a Mount Airy resident who works as a custodian at Philadelphia International Airport. "I support her because I love her. But I also support her because this is about getting justice for my children. Tracey Shaw did not kill my children. The wrong person is in jail."



Shaw has run out of appeals and money to fund her fight but keeps busy working to overturn her conviction and win freedom. With the help of relatives and friends outside the prison, she has secured affidavits from several witnesses who testified against her in 1995 but now recant statements implicating her.



The prosecutor who convicted her said he remains convinced Shaw is guilty.



"I never had any doubts whatsoever, not only that the facts overwhelmingly show that she did it, but from a nonlegal, true person-to-person standpoint: I really believe that she did it," said Richard Carroll, now a real-estate attorney in Philadelphia.



Carroll called Shaw's accusations implicating her ex-boyfriend "hogwash."

"People who have been convicted of heinous crimes and have exhausted their appeals have to come up with newly discovered evidence to get themselves back in the courts," Carroll said. "They have nothing else to do but dream up new theories to present to their lawyers."



A former exotic dancer and drug-addicted single mother, Shaw knows she's not the most sympathetic convict. She blames her predicament on drugs, hard times and poor judgment.



Raped at age 13, she said she turned to drugs for comfort, a therapy that quickly turned to addiction. She dropped out of Germantown High School and had her first child at age 17. She was raped several times and devastated by her mother's death several months before the fatal fire, she said.



Shaw remains convinced today that her drug addiction helped convict her.



She was drunk and high on cocaine the night her children died.



She still mourns her children and wonders what they would have been like today.



Eight-year-old Catria liked to dance, she said. Jerra, 6, was an avid reader who her mother imagined would become a teacher. Shawn liked to play basketball. Mary's future is harder to imagine. At age 2, she doted on her siblings and followed them around.



Neighbors Inez and Linda Lassiter, ages 15 and 11, were baby-sitting and died in the blaze. Their mother, who celebrated Shaw's conviction in 1995, couldn't be reached for comment.



Shaw's youngest child - a 6-month-old named Nathaniel who she carried out of her burning house - is now 12. His adoptive parents used to bring him for visits but stopped when he was about 5 and don't respond to the letters and birthday cards Shaw still sends.



"I wonder what they are telling him about me," she said. "If I'm not out of here by the time he's 18, then I'm going to hire an investigator to find him" to re-establish a relationship.



She has plenty of regrets. She wishes she'd never met the ex-boyfriend she contends set the fatal fire. She laments that she wasn't strong enough to stay sober. She's angry she followed her attorney's advice to not testify at her trial.



"I put myself in the jurors' shoes - I would have wanted to hear from the person accused of this crime," she said.



Still, she's hopeful she'll someday be exonerated.



She plans to take the high school equivalency test this month and dreams of working with battered women, if she's ever freed.



"I just still can't believe this is happening," she said. "It's like a bad dream I can't wake up from."