NIAD and Mark Kirk.


NIAD began in 2004 with the publication of "The Mark Kirk Story" in the magazine "Justice Denied." At the time, Michael Fox was involved with an arson/murder case in Japan, and the similarities between the two cases were astounding-junk science, coerced confessions, prosecutorial malfeasance. Upon reading the story in Justice: Denied!, Fox wrote to Kirk, enclosed a modest donation, and requested that Kirk contact T. Boku, male codefendant in the Higashi-Sumiyoshi Case. The two defendants then began a most interesting correspondence. Kirk singularly took up the study of the Japanese language.

While I always thought Kirk would be the first to be released, it seems the opposite is true. The Osaka District Court granted a retrial in March 2012. Kirk has exhausted his appeals, his only chance for release is a commutation from the governor.

View Michael Fox's one page summary "Fire, Death, False Confession, and Wrongful Conviction: A Tale Of Two Countries" from a presentation given to the Law and Society Association.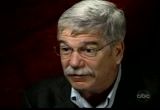 Ex-fire marshall Willard Preston showed a video in court of Captain Morgan's Spiced Rum erupting into a pyrotechnic blaze after being poured on an electric burner. Noted Arson Investigator John Lentini (pictured above) has proven that Captain Morgan's Spiced Rum is inflammable and the previous tests were fraudulent.